Reknasiki Cardoby
Official Languages
Cardobian
Other Languages
Sonnend, Nins
Capital
Gattoj
Government
King
Prime minister
Constitutional monarchy
Manas VI
Airy Gassat
Area
187,264 km²
Population
Density
12,390,300
66.2/km²
GDP
22846 G FIM
GDP/capita
184,930 FIM
103,209 CART
Currency
Cardobian tojy, CART
Cardoby is a kingdom in the Savonian Peninsulas.
Provinces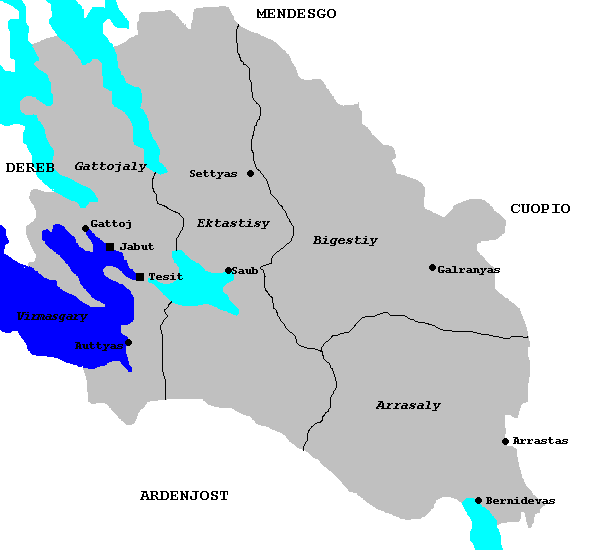 Demographics
Most of the people lives in the province of Gattojaly.
The most populated city is not the capital, Gattoj, but Tesit.

Languages spoken:
Cardobian 10,031,300
Sonnend 1,402,100
Nins 466,700
others 490,200
Most populated municipalities
Tesit (1,028,000)
Jabut (630,000)
Saub (405,000)
Merattestas (320,000) near Tesit
Gattoj (294,000)
Auttyas (265,000)
Jaurikas (239,000) near Tesit
Arrastas (228,000)
Rauntestas (209,000) near Jabut
Kipsas (197,000) near Tesit
Community content is available under
CC-BY-SA
unless otherwise noted.