Non-Aligned Movement
Italian: Moviemento Non-allineati
Turkish: Olmayan Hareketi Bağlantısızlar
Greek: Μη ευθυγραμμισμένο Κίνημα
Motto:
Administrative Centers.

International city of Istanbul
Rome, Kingdom of Europa
Kingston, Jamaica
Official languages
English, French, Spanish, Italian, Greek, Turkish, Arabic, Portuguese
Government
 - Secretary General

Bruce Golding (Jamaica)
Formation:
1961
The Non-Aligned Movement is an organization of nations not-aligned with any major world powers.
History
The NAM was established as a formal organization in 1961. The term "non-alignment" itself was coined by Indian Prime Minister Jawaharlal Nehru during his speech in 1954 in Colombo, Sri Lanka. In this speech, Nehru described the five pillars to be used as a guide for Sino-Indian relations, which were first put forth by Chinese Premier Zhou Enlai. Called Panchsheel (five restraints), these principles would later serve as the basis of the Non-Aligned Movement. The five principles were Mutual respect for each other's territorial integrity and sovereignty, mutual non-aggression, mutual non-interference in domestic affairs, equality and mutual benefit, and peaceful co-existence.
Founding
At the 1961 Delhi Summit, India, Europa, the GTR, Jamaica and Egypt became the founding members. By 2011 the number of members grew to 55.
Membership
Any country may join the NAM if they maintain a general policy of neutrality in world affairs and do not violate the UN Charter of rights. NAM nations may be affiliated with other organizations though.
The Indochinese Democratic Republic has requested membership but might be denied due to its lack of a democratic regime. It is speculated the Indochinese DR might be granted the status of 'observing member' though it is unclear what such statute would constitute.
Meetings
The NAM holds assembly meetings yearly, where members discuss issues. The 2011 Casablanca Summit is the next meeting, scheduled for July 2011.
Headquarters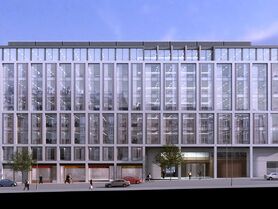 NAM has three headquarters globally; one in Istanbul, one in Rome (Kingdom of Europa) and one in Kingston (Jamaica). The most important headquarters is the Istanbul one, which was the only one from 1961-1983. The Rome bureau opened in 1983 and the Kingston one in 1995.
NAM Organizations
NAM Congress
The Congress is the general body, composed of all 55 member states. Apart from the yearly summits, the Congress meets at the Istanbul headquarters.
Defense Council
The Defense Council is the body in charge of the defense of NAM members. Unlike NATO, this council does not declare war but is in charge of coordinating defenses of member states under attack from foreign invaders. The council is composed of members with militaries. Saudi Arabia and Europa are the two permanent members, and four other member countries are selected yearly. In 2011, the other Defense Council members are Angola, Imperium Skandinavisk, the Dominican Republic and Nepal.
Community content is available under
CC-BY-SA
unless otherwise noted.