Safnare lanok
Area
7610 km²
Population
Density
1,585,000
208.3/km²
Capital
Sohnamart
Governor
Urab Vetzessem
Municipalities
Towns
Rural
37
13
24
Safnar is a province in northwestern Ardenjost. It borders Ismer and Gocelmer seas, Kingdom of Ferribre and Ismer, Sonnok and Gocelmer provinces of Ardenjost.
Its capital, Sohnamart, is in the central part of the province. The biggest city is Ragalis, which is in the southern part.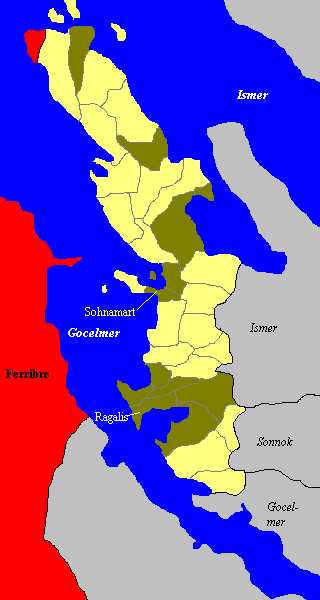 Community content is available under
CC-BY-SA
unless otherwise noted.