Vivaporius

"Law, Order, & Security"
Grand Poobah of Conworlds
An Administrator of the Wiki
Since Time Immemorial
Scary Manifesto
I've clawed my way to the top of this wiki, and I lord my big weighty responsibilities over my peers. As the self-declared Grand Poobah of this most esteemed wiki, I, Vivaporius, humor myself by aiding the wayward peasants of this, dealing with any ne'er-do-wells who dare reveal their presence in my sight. Should you require my assistance, please leave a message on my
talk page
, and I shall get to you as soon as I can. Please feel free to ask any questions you may have, so long as they do not involve my scary evil guy deeds.

About Me
I have been on this wiki January 6, 2012, and partook in the Future World project for a period of time until its unfortunate demise. I'm not particularly pleased with my behavior back in the day, but hey, that was however many years ago. I was promoted to administrator in 2015, and I have since been running this wiki as best possible with the kind support of my fellow administrators. I am the proud daddy of Xyon and Kania, and several other projects that I will not mention for "reasons". Basically, if there is a big, scary black African nation on this wiki, I probably made it. Comes with the territory. <_<
I must thank my esteemed colleague Centrist16 for this glorious infobox I ripped off of him. The clear edges please my evil slimy tentacles of pure hatred.
Things I Like
Animated (Japanese)

LOL! You couldn't pay me.

Books
---
Music
---
Classical
Rock/Pop/Alternative
Rap/R&B
Political views
(Rationalist statist utilitarian)
Some people call me a fascist. Personally, I call myself a "humanitarian".


| Non-interventionist | Pro-globalization | Pro-gun | Anti-LGBT | Anti-communist | Utilitarian | Pro-statist | Anti-corporatism | Anti-extremist | Anti-SJW | Pro-speech (that means Hate speech too) | Pro-life | Pro-mixed markets | Pro-collectivism | Pro-state capitalism | Anti-feminist | Pro-conformity | Anti-transhumanism |
Another time...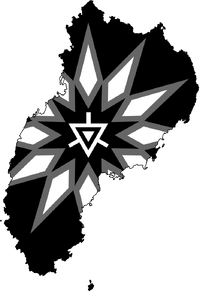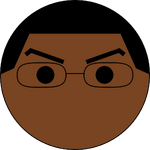 Altverse

Mikaean Directorate of Xyon

Republic of Kania


Hurian Federation

Xanian Empire

— My Sandboxes —
I | II | III | IV | V | VI | VII | VIII | IX | X
— Political outlet projects —
I | II | III | IV | V | VI | VII
— Alternate USA —
I | II | III | IV | V
— Mikaeans —
I | II | III
— Xai —
I | II | III | IV | V
— Random Stuff —
I | II | III | IV | V
— Notes/Random Work —
Community content is available under
CC-BY-SA
unless otherwise noted.